Double click a connector. Click "Connector Style" to open popup window with connector style properties. There is also a 'p' shortcut for this.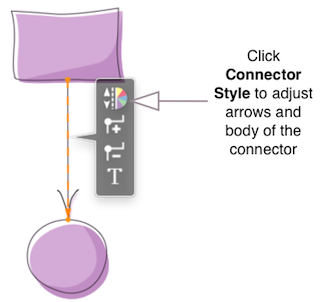 Select start and end arrows, body style and arrow colors, adjust arrowhead length.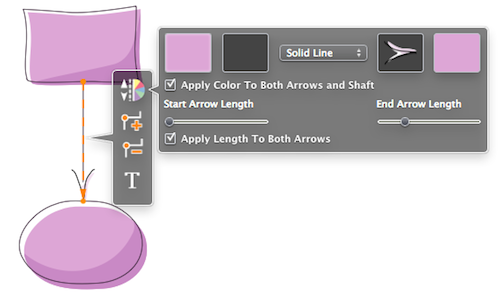 Click arrowhead to change arrowhead or remove it.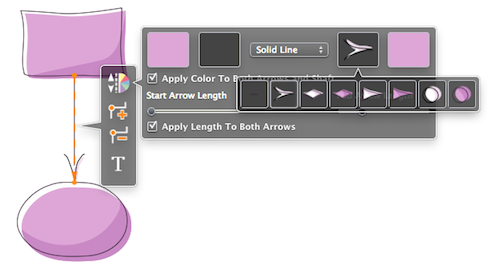 There are several connector body styles.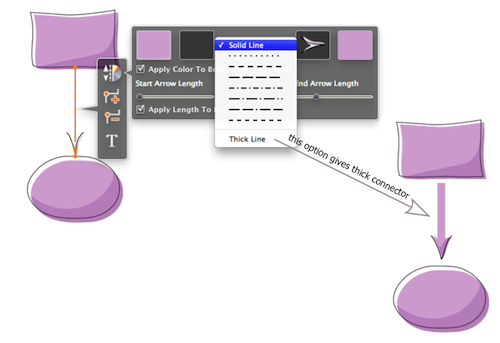 Note: connector with "Thick Line" style can not have smooth bends.
You can assign any color, opacity, width, shadow for connector in the document with "Customizable" style: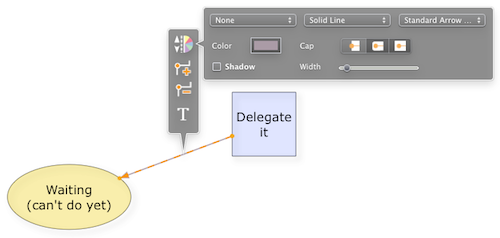 You can assign one of the following types of line to the connector:
– straight (Cmd+1),
– polyline (Cmd+2),
– smooth (Cmd+3),
– orthogonal (Cmd+4)